A few of Rachel's travel adventures
Rachel has been to over 80 countries and six continents.
The land of tea (formerly known as Ceylon)…when I describe this place – colourful is the word that comes to mind. From multi coloured three wheelers also known as 'tuk tuks', decorated public buses, women's sari's and their umbrella's used to shade them from the intense sun, or the varieties of curries all made from the multiple local vegetables growing in abundance.
By car, by foot or by 'tuk tuk' I notice the small things. Stopping for a coconut at one of a million road side fruit stands is a joy to the senses – you could build a house with the shells stacked up beside them from discarded ones.  I notice, the highway exit toll stations have trees growing on their roofs. They are huge concrete structures which seem unnecessary but it's nice to see plants growing. Carts full of bananas which seem impossible to carry weaving through traffic where everyone drives to their own tune – often down the centre of two lanes! The tuk tuks are especially ambitious; they fearlessly weave between cars often to their own demise. Here there are more pedestrian signs than any country – even in remote places and high up in the hills  – traffic will stop for you to cross the road
It is a country so diverse that there is a different vista every hour from jagged rock formations  to terraces tea plantations, jungle, savannahs, wide sandy beaches and lush hill tops. There is a still a local flavour and the country is mainly independent accommodation, although the Marriotts and other international chains are moving in nearby…such as a hideous multi story hotel in Welgama Bay which has changed forever the village like cluster of surf style accommodation.
Sri Lanka is often referred as the country of the big four (elephants, leopards, sloth bear & water buffalo) and nature is spectacular …and everywhere. Monkeys playfully chatter in the trees and peacocks fan themselves in the rice paddies. Elephants are easy to spot and these majestic beasts don't seem to mind the heat at all although it is sad to see locals selling food to feed the animals at Ulaware National Park. Its common to see an elephant by the side of the road or even a cobra slither across the road in front of you. Awakening in the early morning awards great views of eagles, peacocks, blue and white herons, cormorants, kingfishers, crocodiles and the occasional elephant if you take the time to paddle down one of the coastal estuaries…the only thing that can disturb is the ring of your fisherman's mobile phone!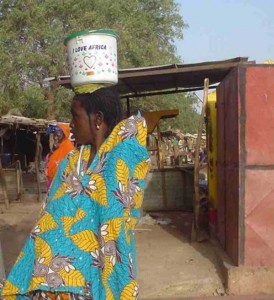 The wonderful sites and scenes of western Africa amaze you, the customs and cultures engage you and the differences astound you…Western Africa is living and yet dying at the same time.
For almost a month I travelled across Mali and Burkina Faso in Western Africa and was thrilled, amazed, frustrated and saddened all at the same time. The 5th and 6th poorest countries in the world, I often was saddened by what drought and defeatism has done but amazed at how safe, friendly and colourful the country was! Even after a month of travelling, I had yet to become complacent about the tradition of carrying everything on their heads – from 40 lbs of bananas, to water in calabash jugs, to bahalame (sweet milk drinks sold in the market) and piles of material from wood, clothes and straw – truly amazing and the posture and statuesque-like figures would put runway models to shame!
CLICK BELOW TO SEE MORE PICTURES
Tibet
Tibet is a land where an invader has demolished a country in order to try and flatten the spirit of the people – instead it has only served to strengthen the belief and solidarity of the people and the buddist following is stronger than ever. The mention of the Dalai Lama brings tears to peoples eyes and the devotion to their religion, peace, and reincarnation is gargantous.
A land where the people are beautiful and their smiles inviting, where men and women walk a kora (holy route) to gain merit…some spinning prayer wheels and humming OM MANI PADME OM (to the jewel of the divine lotus), some doing full prostrations (involves standing up and placing your hands in a prayer like gesture above your head, to your forehead, mouth and chest before lying down and spreading full length on the ground and then repeating the same gesture where your hands reached) where some walk a 53 kora in one day (these who gain more merit through the difficulty of prostrations take up to 3 weeks!).
A land that is barren and hard to imagine how one less than 30 years ago one could only travel by foot of by yak and it would take over 3 months to reach the holy pilgrimmage site of Mount Kailash.
A land where instead we traversed over 1500 km by foot and four wheel drive and the endurance test of such a trip will stay with me for many thoughts.
CLICK IMAGES BELOW
Pakistan
Imagine camping under a glacier that creaks and groans all night long and after spending a day in your tent avoiding the hail and rain that enveloped you after a steep climb up to a mountain meadow. You emerge from your tent to see an avalanche tumble only 50 meters away and the moonlight glistening off the mountain peaks that surrounding you that make you feel like you are watching an incredible film or gazing at an Ansel Adams photograph