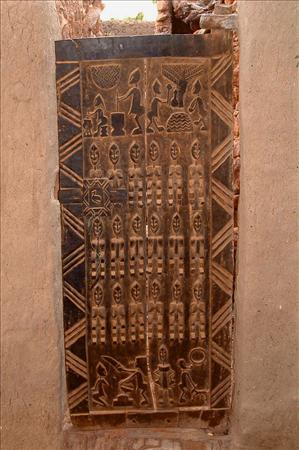 Sustainable tourism in Kenya – learn what the Travel Foundation is working with local communities
Il Ngwesi Community Trust, Kenya – is constructed with local materials, profits directly support local communities and is one example of successful community based tourism. Their efforts have won them numerous awards
Grootbos Private Nature Reserve and lodge,South Africa
A luxury camp two hours north of Cape Town, Grootbos is more than just 5 star accommodation and a nature reserve. The nature reserve was instrumental in setting up the Walker Bay Fynbos Conservancy in 1999 and currently consists of 21 landowners, who manage approximately 12 000 hectares of fynbos. The Reserve has been running the longest running vegetation survey to date, which was started in 1997. Grootbos is not just about conservation as they also operates a private foundation that offers a number of different sustainability initiatives. The 'Growing the Future' initiative trains 8 men and women every year in the growing of vegetables and fruit, beekeeping and the principles of successful animal husbandry. Since 2003, they have had over 80 graduates. The 'Green Future' project provides annual, practical-based training programs for unemployed local people in the fields of landscaping, horticulture and ecotourism. The project is designed to develop nature-based sustainable livelihoods for people from the local community, and so engender a conservation ethic in surrounding areas. They also run a 'Spaces for Sport' initiative that offers a multipurpose facility which is considered a community development project. The site was chosen due to its unique position in the centre of three diverse communities in Gansbaai: Masakhane Township is comprised of about 12 000 black residents, the Blompark community has about 5000 coloured residents, and the Gansbaai white community consists of about 8000 residents. More than 300 kids every year are trained here by our coaches and volunteers. Guests visiting Grootbos can also participate. Grootbos runs a project called 'Future Trees'. Guests are given the opportunity to plant a tree in a patch which was previously Milkwood Forest that was decimated in a fire in February of 2006. Approximately 1000 trees have been planted to date. Each guest receives a tree planting certificate with the co-ordinates of where the trees have been planted. The GPS co-ordinates are uploaded unto Google Earth and guests have the opportunity to track their tree's progress.
CAMPFIRE in Zimbabwe 
Tourism development has helped many of Zimbabwe's poorer rural communities as part of the Communal Areas Management Programme For Indigenous Resources (CAMPFIRE). Through CAMPFIRE, foreign visitors buy licences to hunt wildlife within certain quotas. As well as keeping wildlife numbers at sustainable limits, the profits from these licences and the sale of meat and skins of the animals is ploughed back into local communities to build new schools, wells and health clinics. Is tourism under threat in Zimbawe as there have been fuel shortages and many tourism resorts are owned by white landowners and community tourism initiatives feel they cannot attract tourists. For more information, see this case study illustrated by Global Eye at http://www.globaleye.org.uk/secondary_spring2002/focuson/case1.html
The Red Sea Sustainable Tourism Initiative (RSSTI)
One of the first tourism programs in the Middle East to adopt principles of sustainable development, this programme was funded by USAID. The Tourism Development Authority (TDA) in Egypt plans to build approximately 200,000 new hotel rooms in the next 15 years near and around the Red Sea and Sinai Peninsula (source: greenhotelier). The RSSTI has a mandate for sustainable tourism and advocates their mission by working with the TDA and encouraging environment and socially responsible projects which involve local participation in decision making, eco-efficiency, the use of EIA', Environmental Management Systems, etc. In addition, a set of economic instruments have been developed to encourage developers to be more responsible.
Responsible Tourism in West Africa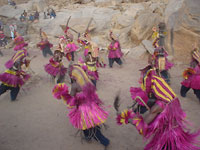 A recent opportunity to explore West Africa offered a unique way for cultural interaction to take place. As many westerners wish to visit rural communities for history and cultural interaction, giving money to a village may interrupt the economic balance or status. In the southern Burkinabe village of Kontambougou, tour guide leaders chose to bring chairs for the elders in the community as a gift. Elders in the village of Kontambougou used to stay in their huts as they aged but with the gift of chairs, they sit out in the village and socialise and interact with the other villagers. The villagers welcome the westerners by showing them their hospitality through music and dancing and the chief's son explains the village structure and formation to the tourists. Another way to bring something back to the village was by bringing photographs of the elders that were taken on the last visit so that the village had a record and photograph of the old chiefs and significant elders.
Chumbe Island Coral Park, Tanzania
Chumbe Island is the first privately established and managed marine park in the world and takes serious note in its sustainability operations. Its income from eco-friendly visitors finances conservation and environmental education programs for local schools and other groups. The 7 palm thatched bungalows, while comfortable and beautifully unique, are also built entirely out of local material and designed with solar lights, rainwater catchment, solar-heating of shower water and composting toilets. Chumbe has won the 2000 UNEP 500 Roll of Honour Award, 2004 TODO socially responsible tourism award and 2004 Responsible Tourism Award in addition to many others. For more information, check out www.chumbeisland.com.
Vamizi Island Offering luxurious eco-lodges in Mozambique, made up of ten low-impact beach houses. The lodge tries to sustain livelihoods by providing a boat for islanders to patrol the waters for illegal fishing, and steps are being taken to manage the elephant population so that human and pachyderm can coexist The construction uses almost entirely local materials – timber, thatch and stone all come from the mainland or the islands themselves – thus providing help to the local economy. Although not yet off the grid, the property is working towards being truly sustainable.
Three Camel Lodge Rated by National Geographic as one of the top 50 lodges worldwide, this accommodation offers environmental and social sensitivity. Powered mainly by wind and solar, it serves as a base for scientifc and wildlife research and is the first-of-its-kind cooperative agreement with the Bulgan Sum Township and Gobi-Gurvansaikhan National Park authorities.