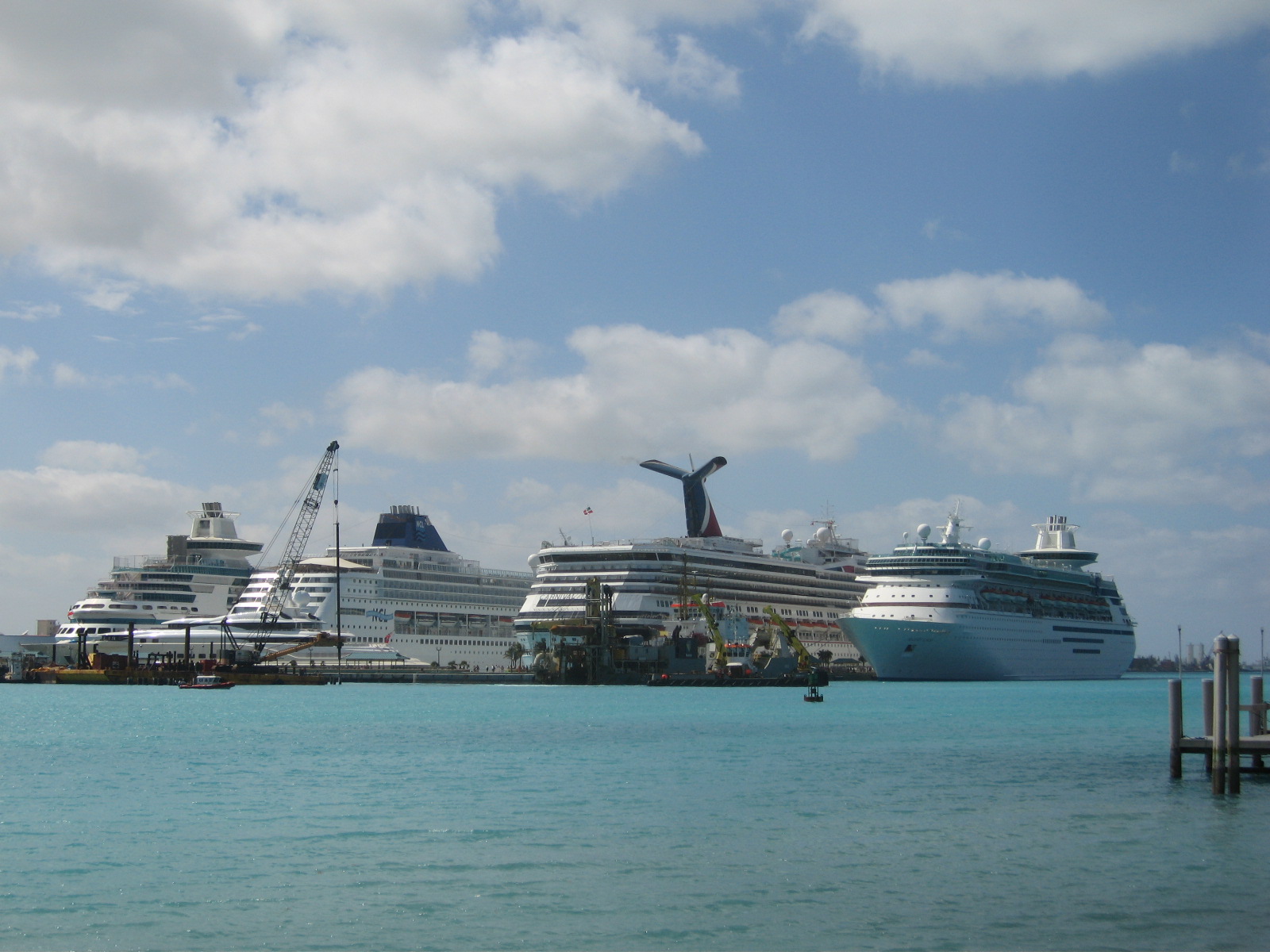 Companies and Organizations
The Best and Worst Cruise ships
– this article outlines the environmental costs of your cruise. Even though some cruise ships were seemingly doing some good waste management and other practices in 2013 (i.e Disney, Norwegian and Princess) they have been downgraded due to their lack of transparency or lack of attention to air pollution.  Holland America and Norwegian do have some good sewage treatment and water quality management however cruise lines such as P&O and MSC score an F according to the Friends of the Earth report card.
Sweatships – what is it really like to work on board cruise ships
Cruising is one of the fastest growing sectors of the world economy with the number of passengers on cruises growing by about 10% per year. Their per person cost is lowers than many onshore hotels or resorts and over 13 million people take cruises every year. The industry's largest cruise provider is Carnival Corporation which has annual revenues of over US$3 billion per year with profits of approximately US$1 billion.
Nearly 150,000 workers staff the ships, however, many face segregation, discrimination and sometimes appalling conditions. Incidents of sexual assault, low paid wages (as little as $45 per month for waiting tables) and violation of international standards (some from poor countries pay as much as US$1500-2000 just to get a job).
TO support cruise ship workers' rights be sure of the following:
– the cruise company recognizes trade union organizations
– report injustices on board to your tour operator, your local newspaper, however, think carefully about the pressures the cruise worker may face (i.e. being put off the ship at the next port)
– ask about environmental and social policies
Cruise ships – socially responsible?
Royal Caribbean has committed to install advanced wastewater treatment equipment across its entire fleet. This is good practice compared to the issues of environmental pollution caused by cruise liners.
'Cruise ships are dumping vast amounts of raw sewage and other harmful wastes into some of the most pristine parts of our oceans every day' declares Oceana, an advocacy organization against cruise ship pollution.
Each day a cruise ship generates as much as:
30,000 gallons of sewage,
255,000 gallons of dirty water from shower, sinks, laundries and dishwashers, as well as hazardous chemicals from photo processing, dry cleaning and industrial cleaning products;
7,000 gallons of oily bilge water; and
smokestack and exhaust emissions equivalent to 12,000 cars.